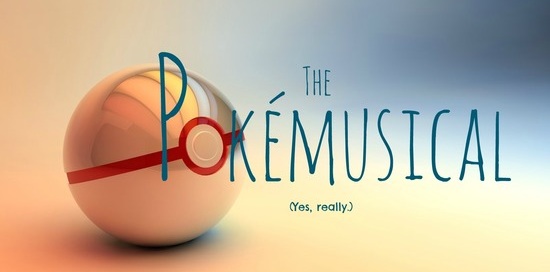 Baldwin Wallace University's student creation The Pokémusical won the award for Best Fringe Festival Musical and Best of Fringe – Extensions at the Hollywood Fringe Festival this summer.
The Fringe Festival is located in Los Angeles and features numerous new off-Broadway style shows.
Written by Alex Syiek, 2013
music theater graduate, and Andrew Cooper, current BW junior, the musical premiered with an all-BW cast at the Kulas Musical Arts building on campus in February of this year.
The musical was wildly popular, with standing room only for both performances at BW.
At the Hollywood Fringe Festival, The Pokémusical ran from June 13 through June 30.
Though it was directed on campus by Syiek himself, The Pokémusical was directed at the festival by Syiek's sister, Joanna Syiek. It also featured a brand new cast for its Los Angeles premiere, a fact that did not affect audience enthusiasm.
Critics have been surprised by how much they enjoyed themselves while watching the musical.
"This is The Pokémusical's time and place, and The Pokémusical (of all things) just might be the show we end up remembering the 2013 Fringe Festival by," Lyle Zimskind said, writing and reviewing for the online website Laist.
Zimskind's sentiment is shared by many other reviewers for the now critically acclaimed show.
"I never imagined I would love it as much as I did. Creativity is everywhere in this satirical journey," Ellen Dostal, of Broadway World, said.
Dostal goes on in her review to say that "the writing is fresh, concise, and filled with the kind of surprising detail that keeps you invested all the way through its 90- minute intermission-less staging."
The show recently received another three-week extended run at the Hollywood Fringe from Sept. 6 through Sept. 28.
Only time will tell where Syiek and Cooper's popular musical parody will end up next.
Story continues below advertisement