The Pokémusical: Original Student Creation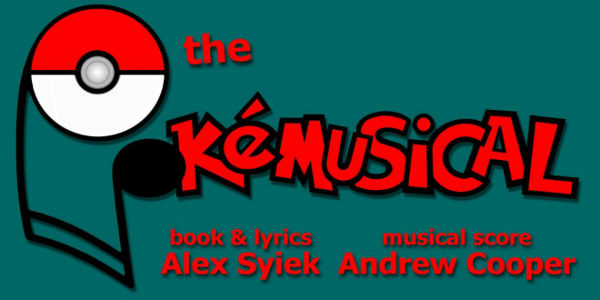 The Pokémusical, written and directed by senior Alex Syiek and composed by sophomore Andrew Cooper, debuted earlier this month at Baldwin Wallace University. Syiek drew inspiration and material
from Pokémon, Nintendo's video game series from the late 1990s, to create a parody musical that both avid Pokémon fans and newcomers flocked to see.
Dozens of hopefuls were turned away as maximum capacity was reached both nights that it was performed in Boesel Musical Arts Center's Chamber Music Hall.
The Pokémusical has been a year in the making. During a February 2012 trip to Florida, Syiek and Cooper began discussing plans for a parody musical.
"The first idea we had was Pokémon," Syiek said, admitting that the basic idea "came out of sleep deprivation." Nevertheless, he had the lyrics to the opening number written before the trip was over. Syiek immediately contacted BW's
Music Conservatory seeking help.
"They were a bit wary of extending their services," Syiek said, noting the unpredictability of such a production. Eventually he was able to secure the Chamber Music Hall for the performances and rehearsals.
A sign-up sheet for auditions filled up in a short amount of time, showing the popularity of the subject of the musical.
In regards to the audition process, Syiek said, "It was the most fun I ever had in an audition setting. It was a joy casting."
For the colorful costumes reminiscent of not just the video games but popular cartoon series, actors were encouraged to use their own clothing. In addition to the cast's aid, the production received a $500 grant for props and costumes needed.
"I was nervous when scheduling when I realized we only had twelve rehearsals," Syiek said, "but it was really amazing how quickly it came together."
"I'm way more nervous when I write things than when I act," Syiek admitted. "I was crossing my fingers that people would think it was smart and funny. I think I got that." The show received standing ovations at each performance.
Hoping for success beyond BW, The Pokémusical is confirmed for a spot in the Hollywood Fringe Festival in Los Angeles. This is a threeweek festival filled with new shows like Syiek's work. Syiek's sister will be directing The Pokémusical in the festival.
A sequel is unlikely, at least for now, as Syiek is already working on his next project, entitled Even the Brighter Things.
Leave a Comment
Please consider a financial contribution to the student journalists of Baldwin Wallace University. Your contribution will allow us to purchase equipment, cover our annual website hosting costs, and other expenses so that we can best serve the BW and Berea, OH communities. The Exponent does not operate for profit – all donations will be put directly back into the paper so that we can continue to produce the highest quality journalism possible.
- Justin McMullen, Executive Editor