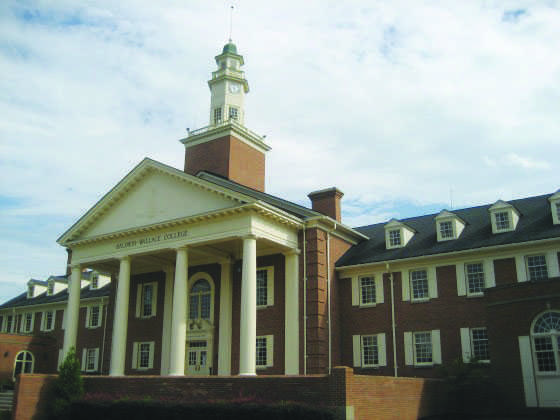 There have been rumors circling around the Baldwin Wallace University campus regarding the future of the "roll-over" plan for students' Jacket Express cards.  President Robert Helmer and Bill Reniff, Vice President of Finance, wish to clarify the situation for the student body.
Baldwin Wallace does not have a conventional meal plan.  At traditional colleges and universities, students are allowed a certain number of swipes per week, which grant them unlimited dine-in access to on-campus dining facilities. Namely, Ohio State University and Cuyahoga Community College both have traditional meal plans that allow specifically for dining on campus, along with other colleges and universities.
At Baldwin-Wallace, however, students have Jacket Express plans, which allow individuals $2,335.00 in school-related expenses.  This money can be utilized to pay for textbooks at the B-W Bookstore, food at any of the various campus dining facilities, and other miscellaneous purchases contained within or affiliated with the school.
Individuals are allowed "a lot more functions [to spend money] than at traditional universities," Helmer said.
At the end of each academic semester, students have an average of $300 leftover on their personal Jacket Express cards, which can either "roll-over" onto their student tuition for the follow semester or be re-deposited to them in a check.
Last year, the university re-distributed about $1.3 million in unused expenses back to students.
With this current plan, students have "a lot more choice and control about how they're spending their dollars," Helmer said.
However, this $1.3 million could be redistributed to the school and would be used for dining hall renovations, including improved quality of food, new equipment, and a more modern design.
"Funding is the key," Reniff said.
Eventually, this plan will be instated, but not in the immediate future.  Students graduating before the spring 2015 semester will not see a change in their left-over Jacket Express expenses.  The student expense plan will be replaced by the traditional university dining plan. This will not affect incoming freshmen until after spring 2015.
"I really think B-W students would like a new dining experience," Helmer said.
Although a new layout plan for the Student Union has been mentioned – a poll was recently emailed to students regarding feedback about the campus landmark – there are no definite plans as of yet. Helmer said that he would like the university to construct a new hall entirely dedicated to food services on the west lawn of the Union, and change the current building to primarily academic and office-oriented space.
As the student population of B-W grows, the university would like to hear more input from students.
"We want the students to tell us what they would like," Helmer said.
Furthermore, the university Finance Office is interested in student opinions on the new B-W Stinger Card, which transfers $150 from an individual's Jacket Express account to his or her PNC B-W Stinger account to be used for off-campus purchases at other desired locations.  The fall 2013 semester was the first time this new plan was instituted.
Story continues below advertisement