New BW Culture Group Explores Cleveland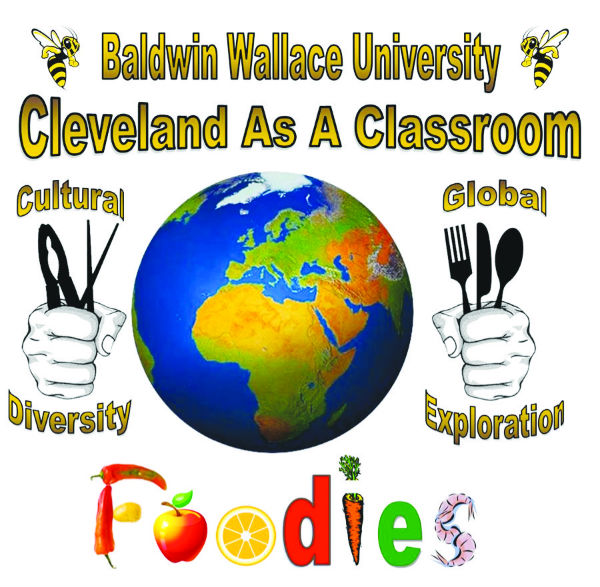 Elizabeth Sweeny, Contributing Writer
October 13, 2014
"BW Foodies" is an organization on campus geared toward accustoming Baldwin Wallace University students to the Cleveland area.
It began last year with the name "International BW Foodies" as a way for international students to become more comfortable in a new culture.
Since food is seen as a global language, the idea was to go out to restaurants in Cleveland that offered international selections. This allowed some students to put their cultural heritage on display by sharing their native foods with the group.
Beyond the international students, out-of-state domestic students are also encouraged to join as a way for them to become immersed in the food experience Cleveland has to offer, though any BW student is more than welcome to join Foodies.
Today, "Foodies" not only visits numerous restaurants, but the club also explores different venues and areas throughout Cleveland.
The focus of the group is to utilize "Cleveland as a classroom,"  teaching students about culture and making BW and the surrounding community a home away from home.
Veronica Drdek, Administrative Assistant to the V.P. of Student Affairs and the Offices of Academic & Cultural Events Series (ACES) and Commuter Services, founded the organization with the help of enthusiastic international students.
"We want students who are unfamiliar with both American and Cleveland culture to feel comfortable enough at BW to interact with other students," Drdek said. "The BW Foodies gives them something to do while learning about various cultures and making new friends."
Elodie Nonguierma, a third-year international student, works with Drdek in the ACES office and helps plan the Foodies' monthly acitivites. "The BW Foodies makes me feel that I belong here," Nonguierma said. "I no longer feel like an outsider."
Nonguierma also plans the monthly meeting in which the group discusses the upcoming activities, restaurants, and events they may attend.
Each month, students take day trips on a Saturday or Sunday to various Cleveland destinations such as the zoo, Gordon Square, the Cleveland Institute of Art, and Historic Little Italy.
Since Foodies takes the BW vans to each location, transportation is free. In fact, members only pay for their meals. "We are looking for campus offices to sponsor future events since we want to travel outside of the area so students can experience American cultures outside of Cleveland," Drdek said.
The trips are limited to twenty students, and spots are filled on a first come, first served basis. Students can sign up through their Facebook group, by emailing Drdek at [email protected]
"We encourage every BW student to join our group," Drdek said. "Students from the area can teach their customs to international and out-of-state students and learn about other cultures in the process."
For more information on joining BW Foodies, visit the Academic & Cultural Events Series office, room 110, in Bonds Hall, or call the extension 2157.