Different Resources, Services Available to Help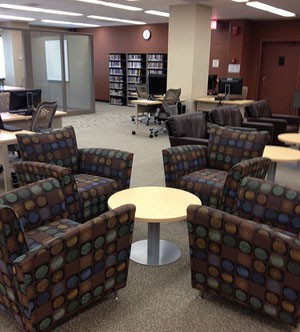 Many students at Baldwin Wallace University find themselves in overload mode with schoolwork and projects as the end of the semester approaches.
There are a variety of buildings and resources offered to students that extend a variety of services to help students stay on track with their studies.
The different building on campus such as The Lou Higgins Recreation Center, Ritter Library, and The Math and Computer Science Building help busy students to become more active, independent learners.
The different services and resources are offered to encourage students to take charge in terms of their independent study skills.

Math and Computer Science Building for Late Study Nights
The Math and Computer Science Building offers students the ability to utilize its resources for late night study sessions and group meetings for preparing projects, and is available 24/7 for students. MACS is a convenient place for students due to the late hours it is available, and the computer labs and lounge areas that help with the late night study sessions and long research papers and projects.
"MACS has saved me a few times when I needed to just hunker down and get work down," said Katie Macmannis, BW junior and Arts Management/Business major. "I'm just so glad I have a place to study and grab an energy drink from the vending machine to help me recharge and get all my work done."
Ritter Library and Learning Center Offer their Services
All Baldwin Wallace University students, staff, faculty and administrators have access to Ritter Library. Students also have access to campus network computers that are available.
The main floor computer lab houses 23 workstations. In addition there are 18 workstations in the main floor reference area, four workstations on the 2nd (top) floor, and one workstation on the ground floor. Ritter Library's recently remodeled lobby area also offers an accessible lounging area, and a Keurig machine where students may purchase a mix to create a hot drink to enjoy as they study.
In addition, the Learning center is located on the 2nd floor in Ritter. The Learning Center has a variety of programs and services, academic coaching courses, disability services for students, English as a second language, success workshops, and tutoring. Hours are Sunday 12:30 p.m. – midnight; Monday – Thursday 8:30 a.m. – midnight; Friday 8:30 a.m. – 5 p.m.; and Saturday 10 a.m. – 5 p.m.
Recreation Center Resources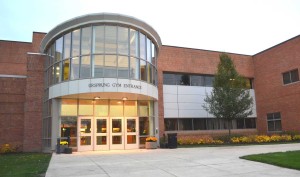 The Lou Higgins Recreation Center (Rec Center) is located at the north end of campus and is the main location for the physical education department, athletics, and recreational sports and services.
The Rec Center is a convenient resource for students in terms of the activities and programs offered.
The different resources consist of a fitness center, dance studio, racquetball courts, volleyball, weight room, basketball, indoor batting cage, badminton courts, swimming pool, and a second floor computer lab.
The Tressel Lounge and four classrooms/meeting rooms are also available for students to get together for studying and group meetings.
According to the Baldwin Wallace website, open recreation is available in the fitness center, free weight room and racquetball courts.
Call (x2285) for racquetball reservations no more than 24 hours in advance or for any questions.
The hours at the Rec Center are as follows: Monday 6 a.m. to 11 p.m.; Tuesday 6 a.m. to 11 p.m.,;Wednesday 6 a.m. to 11 p.m.; Thursday 6 a.m. to 11 p.m.; Friday 6 a.m. to 9 p.m.; Saturday 8 a.m. to 5 p.m.; and Sunday 12 p.m. to 11 p.m.
Leave a Comment
Please consider a financial contribution to the student journalists of Baldwin Wallace University. Your contribution will allow us to purchase equipment, cover our annual website hosting costs, and other expenses so that we can best serve the BW and Berea, OH communities. The Exponent does not operate for profit – all donations will be put directly back into the paper so that we can continue to produce the highest quality journalism possible.
- Justin McMullen, Executive Editor