BW Fights Hunger With New Club on Campus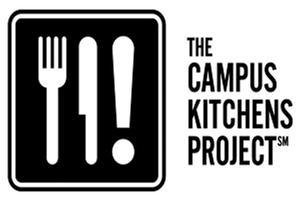 Sarah DiMarco, Contributing Writer
March 3, 2015
The Office of Community Outreach of Baldwin Wallace University launched a new initiative, "The Campus Kitchen Project," that hopes to relieve hunger to local community members.
The Campus Kitchen Project (CKP), founded by Robert Egger, is a national organization students can be a part of to help hunger relief. CKP is a branch of DC Central Kitchens and LA Central Kitchens which are initiatives that try to provide and make food for people in those areas that don't have access to adequate food supply.
"The main goal is to be pretty sustainable in society so it's not just giving food to those in the area, it's teaching them how to find healthier food options that are healthier. Teaching them about nutrition and some of the foods that are donated they may have not seen before so they are able to educate them about that too," said Kara Carpenter, a sophomore Athletic Training and Pre-Physical Therapy double major is one of the student leaders for CKP.
The idea is to use food that is not being used from dining services and prepare meals for those in need. Carpenter emphasized the importance of having a presentation about the nutrition.
"It would hopefully just be a discussion about what they are eating that day or about nutrition. We want it to be interactive so it may be about that meal they just ate or even cooking with them," Carpenter explained further.
The idea to bring CKP to Baldwin Wallace was brought to Carpenter's attention after she and three other students attended the Hunger Conference last September at Walsh University.  At the conference, the presenter pointed out that this project involves many other departments besides service.
"We have reached out to a lot of people in the HPE (Health Physical Education) Department who are interested in when we will have this up and going to help promote it. We are even looking to get people from the Sustainability department to help look at how to pack it so it would be more sustainable," Carpenter explained.
Carpenter is one of three students leading this project.  Vanessa Adu-Gyamfi and Liz Cherry are the two other students leading this initiative with the help of OCO.
The project is still in the launching process, but the hopes are that by next fall, CKP will be up and running.  The tentative plan is that the CKP would happen once a week, and volunteers would prepare the food in the dining services kitchens and then serve them at a local church or shelter.  Carpenter is even hoping to get surrounding businesses involved.
"Our hope is to reduce food waste and also partner with local businesses like Chipotle and local farms," Carpenter explained further.
The Campus Kitchen Project is still in the planning stages, and they are looking for people to help in the process. To get involved, students can contact OCO or Carpenter.
Carpenter lastly stressed the importance of getting involved with something that helps people, and how it can benefit more than just them.
"I've done food service before, and the people you service are the most amazing of people in the world. Just getting to sit down and talk to them you don't always get to do that. Reaching out and helping them get back on their feet, and giving them something to take with them, you are serving them and they are serving you in a way," Carpenter said.