How Postponing Graduation Has Affected BW Seniors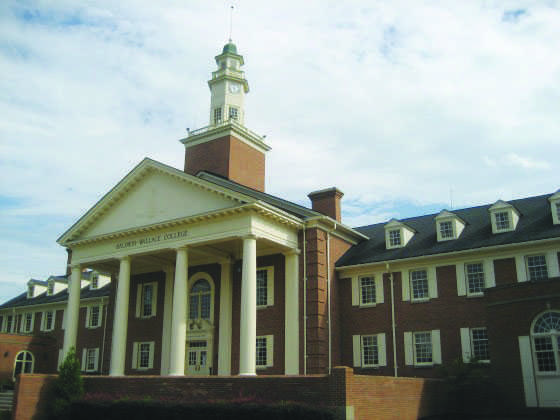 On March 17, 2020 President Bob Helmer decided to postpone spring commencement to a later date. Amid the coronavirus pandemic, difficult decisions about the fate of various BW were made.
"I think postponing it says a lot about BW because so many other schools have just cancelled graduation, but postponing it at least gives us the chance to be a part of it," says Accounting and International Business double major Maggie Hall. Postponing graduation means holding the commencement ceremony at a later date for various seniors and graduate students who will be available to participate.
There is the possibility that a majority of seniors who have decided to leave after graduation will not be able to participate. "There's definitely a possibility for us to not even have it because so many seniors are planning on moving, so this is the only time that it could happen. We may have it, but not our whole class getting to walk is what's the worst," says International Affairs major April Walter. "I definitely think it's the safest option for right now, and I understand why they did it but at the same time it is really disappointing for us seniors. We've just worked so hard for it."
Despite the disappointment of not being able to hold the ceremony at the proper time, various BW faculty agree it is the safest thing for the community. "My heart goes out to those seniors and fellow graduate students who are graduating in May, I know this is very disappointing for them.  However, I firmly believe that not holding a large event like commencement, is in the best interest in the health and safety of the BW community," says Graduate Intern for Explorations/Study Abroad and Leadership in Higher Education Graduate Student Mary Hess.
Hall agrees saying, "Postponing it really shows that BW cares and still wants to make it special, but they're worried about the safety of students. They have to work around the previous plans, but its probably the best course of action to take."
Leave a Comment
Please consider a financial contribution to the student journalists of Baldwin Wallace University. Your contribution will allow us to purchase equipment, cover our annual website hosting costs, and other expenses so that we can best serve the BW and Berea, OH communities. The Exponent does not operate for profit – all donations will be put directly back into the paper so that we can continue to produce the highest quality journalism possible.
- The Exponent Editorial Board